August 27, 2021
Patch Notes - v0.2.11
---
This patch largely focuses on performance improvements and changes to saved game files, but also includes a number of content changes including new creatures, items, a trap, and the introduction of fire.
Performance Fixes
Numerous performance updates. These should help fix a variety of issues.
Fixed game memory not scaling after certain amount had been allocated, causing the game to crash or slow down immensely.
Zones not attached to the current dungeon are no longer stored in memory, reducing the total memory required.
The main Game Thread now requests higher priority, helping with performance when other apps are running simultaneously.
All graphics are now created with a compatible render mode on load, rather than during render. This gives a sizable frame boost on some systems.
Added a new option "Render Mode" which includes "Direct3D" and the newly added "OpenGL". OpenGL is not recommended, but may improve performance on some systems.
New Creatures
These Iguana "friends" drop fruit along with a new crafting item, and should add some flavor to the early dungeons. Beware their caustic spit!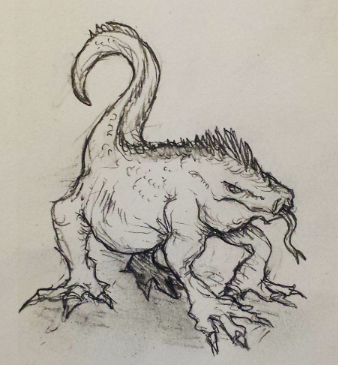 Items and Art
Added new art for several items: Plague Doctor's Mask, Kettle Hat, and Rusted Mail Coif.


New item - Mail Coif, which is an upgraded version of the Rusted Mail Coif.


New Trap
A new pressure-plate trap has been added which you'll find throughout Enalia's dungeons.
This is also the first introduction of fire, which burns overtime and slowly dissipates. We have more uses planned for fire, which will be a part of future updates.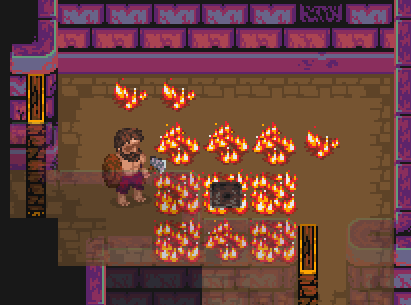 Multiple Locations
The location pop-up pane has had it's style updated, allowing selection of a location using hotkeys, and also shows details for the wilderness locations.
This means multiple dungeons can now be on the same tile, and also fixes the issue where exploring a tile that had a dungeon on it would cause a crash.
Before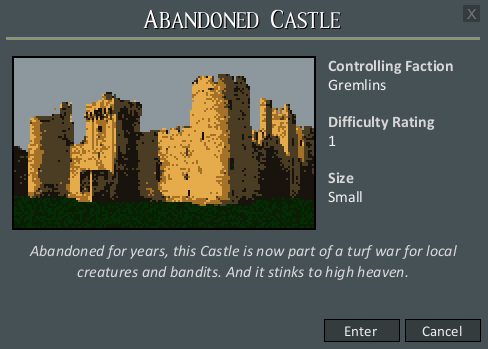 After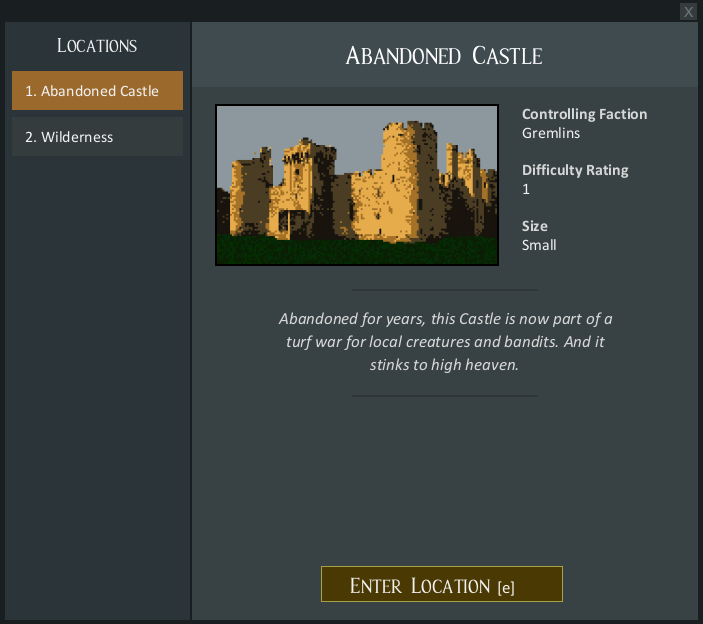 This change should make the explore wilderness option more obvious to players, and was also needed in preparation for dynamic dungeons, which are dungeons that can be added or removed based on world events, quests, or player actions.
Note - while currently dungeons located on the same tile are completely separate from each other, the longer term plan is to have dungeon entrances integrated into the wilderness tile itself, at which point the location pane would be used for fast entry to previously discovered areas.
Save File Rewrite
How the game saves and loads data has been rewritten. Where previously all data was written to a save file on each save, this new approach only saves changed data.
Saving and loading is now an order of magnitude faster.
Version info is now shown in the load game window.
Unfortunately for now this means auto-saves and manual save both write to the same save data.

This was an important change in preparation for new zones and map expansions. Previously, saving the game would take several seconds to complete once many zones had been explored, which was unacceptable given how massive we want to make the world.
Version Switcher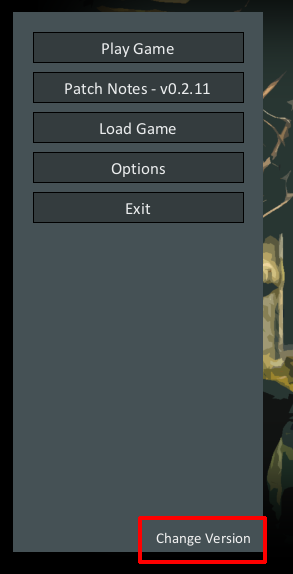 The version switcher is opened from the Main Menu and can be used to access previous game versions.


Updates during Early Access will often break save file compatibility. The version switcher should help combat this. Note - older versions are not launched through steam, and do not support the steam overlay. This is because Steam only allows mapping to a single executable.
Other changes
Added new location art for Caves and Town.
Added sounds to options menu.
Bandages and splints can now be crafted at level 1 medicine.
Elusive Instincts bonus tenacity reduced to 20% from 32%.
Reduced the number of skill and lore books found in libraries.
New Lessons learned are now written to the text log.
Increase chance for general and variety stores to stock arrows and bolts.
General and variety stores now have worse buy/sell prices.
Starter room chest now also contains herbal tea.
Bug fixes
Fixed if you have an item in your inventory and in your alternate weapon slot, when you sell the item, it would sell the equipped weapon.
Fixed boss rooms in some cases generating enemies inside walls.
Fixed not moving the mouse allowing players to harvest the same plant multiple times.
Fixed player ammo consumed when bandit archers use abilities on the player.
Fixed dream page to always fit the "continue" button, even on smaller resolutions unable to fit the dream and other details text.
Fixed underground entities leaving a blood trail on the surface.
Fixed game not launching through steam when the executable is clicked directly.
Fixed graphical error, where the tile surrounding overworld locations would not render fog-of-war correctly, and the entire tile would highlight on mouse hover instead of only the location.