June 30, 2023
Patch Notes - v0.5.0
---
Welcome to the "Gremlin Fortresses" update, packed with so much stuff it's practically bursting at the seams!
Save files from v0.4.13 are NOT compatible.
The Rise of the Gremlins
Prepare to explore new dungeons, encounter a host of new creatures, and face off against King Grimjaw in his mighty stronghold.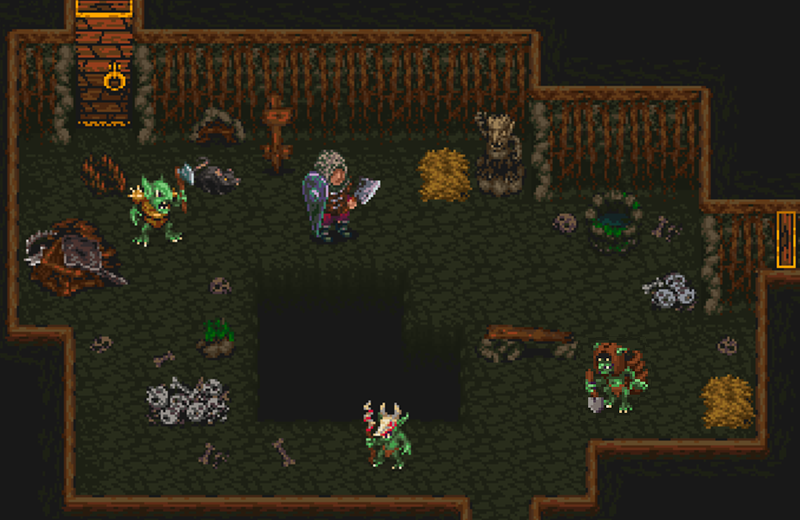 New Dungeons: A Threat Emerging
Three new types of dungeons: the Gremlin Outpost, the Gremlin Fortress, and Grimjaw's Stronghold. These dungeons not only bring a fresh visual experience, but also employ all-new layout algorithms for a distinct look and layout.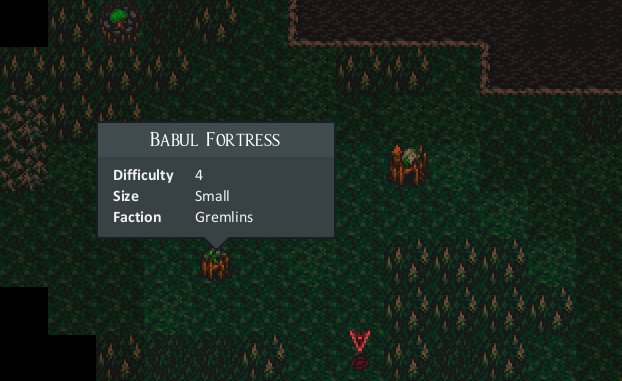 New Creatures: The Gremlin Hordes
Meet the terrifying new faces of the Gremlin faction - Snatcher, Trapmaster, Ogre, Shaman Elder, Looter, Bugler, Experimenter, Sergeant, and General. Brace yourselves for the unexpected.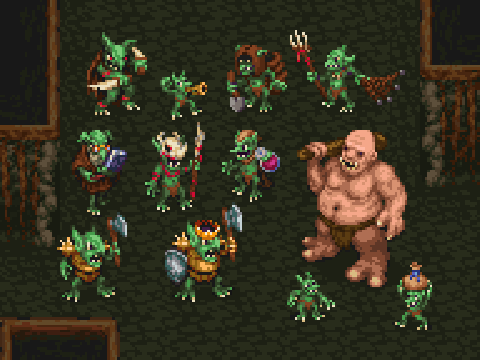 The Boss: King Grimjaw
Stand before King Grimjaw, a fearsome giant revered by his horde. Are you ready for the ultimate battle?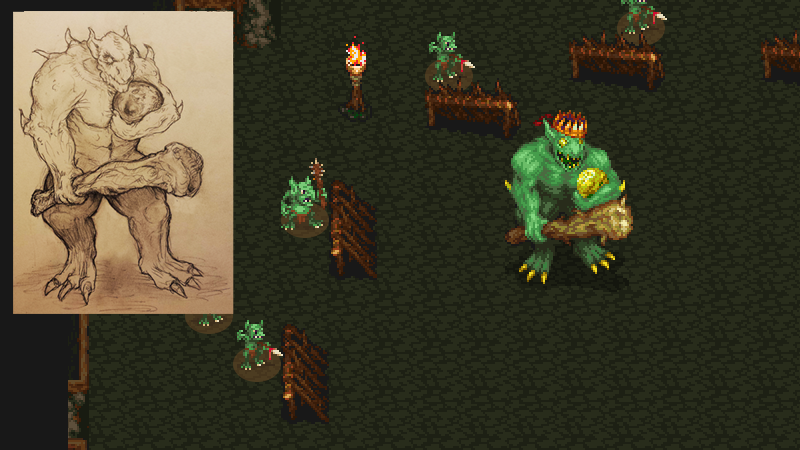 Other additions
Updated stats, drop tables, and abilities for existing gremlin types.
Added unique monster behaviors, traits, and abilities to support the new creature types.
Discover new potions, foods, jewelry, and other items in the gremlin dungeons.
Immerse yourself in two new quests. Unravel the mystery behind the Gremlin faction's newfound magical and intellectual prowess, eventually facing King Grimjaw himself.
Enjoy 4 new music tracks enhancing your gameplay experience.
New Logo
Our game logo, and all related steam art has been redesigned.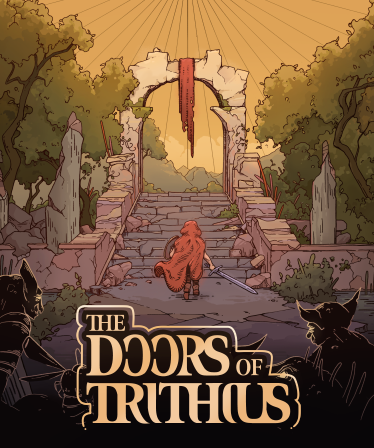 Nearly two years have passed since our Early Access release, and our game has evolved significantly during that time. To reflect this substantial progress, it was time to give our logo a well-deserved update.
We're thrilled with the results of this comprehensive visual revamp. Congratulations to
Maxwell Arch
for his outstanding work in bringing this vision to life.
Damage Types
All damage is now categorized into six types: Physical, Fire, Thunder, Ice, Hex, and Decay, each with a corresponding resistance type.

These damage types are displayed in the text log. Physical damage is indicated by a simple number, while other damage types are color-coded and display with the name, for example "4 decay". If multiple damage is dealt in the same attack, the break down is shown in brackets.

Wound resistances are displayed separately with their own set of icons, to clearly distinguish them from damage types.

We've also updated creatures, items, and abilities to use the new damage categories appropriately. Also added are new jewelry and armor that offer resistances to specific types of damage.
Please bear with us as we continue to fine-tune these changes! The introduction of damage types is an ongoing effort that will require further adjustments, and additional ways to both deal and resist damage of each type.
Equipment Icons
Added icons for all remaining armor and weapons.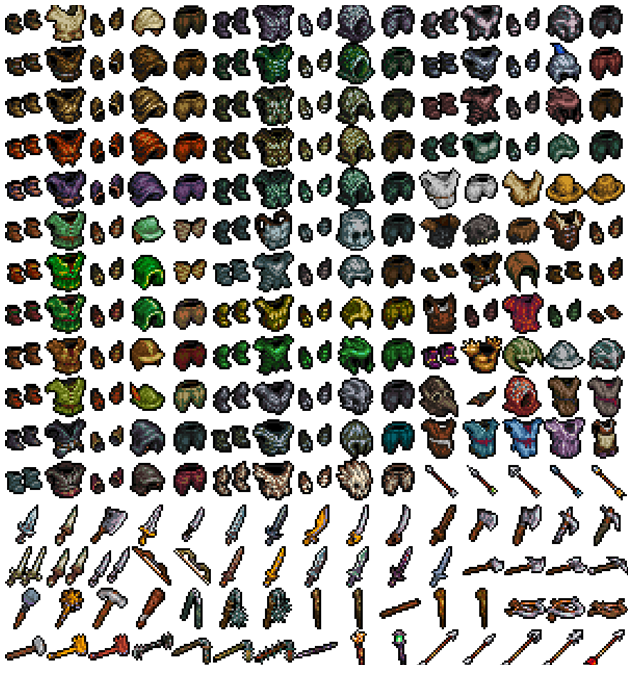 That's a lot of icons! Shout-out to artist
Yokcos
for his hard work on these.
Nature Magic & Summoning
New abilities, upgrades, and enhanced summoning features. Yes, you can now summon a bear.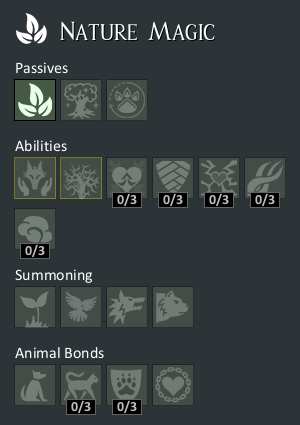 New summoning abilities: "Summon Hawk" and "Summon Bear".
Summoned creatures now follow you to new zones.
Summoned creatures now reduce your maximum energy while they remain summoned.
Experience a deeper connection with your companions using new abilities "Bond", "Agile Bond", "Resilient Bond", and "Symbiotic Growth".
Bonded creatures will never unsummon, and will stay by your side until killed.
Abilities "Renew", "Bark Skin", "Surge of Replenishment", "Nature's Grasp", and "Toxic Plume" now have 2 available upgrades.
"Renew" now allows targeting of other creatures up to 1 tile away.
"Nature's Grasp" now packs a punch with bonus true damage to target for every adjacent bramble bush.
Knockback
In addition to its original purpose of displacing enemies, knockback now packs additional tactical surprises that could turn the tide of battle.
Entities, including the player, will now instantly perish if knocked back into a pit. Tread carefully!
If a loot bag would fall onto an invalid tile (e.g., a pit) upon an enemy's death, it will now move to the nearest valid tile, ensuring your rewards are always within reach.
Chain Reaction: If a knocked-back entity is blocked by another entity, the blocking entity is also knocked back. This domino effect can extend up to 7 creatures.
Wall Stun: If an entity is knocked back into a wall or immovable object, they will be stunned.
Other Changes
Added player footstep sounds, along with a setting to disable it. Footstep sounds change based on terrain and type of boots equipped.
Converted all sound effects from .WAV to the smaller .OGG format; update sound engine for better handling of simultaneous files (please report any sound issues!).
Massively reduced the number of ghosts that spawn in dungeons.
Always enter the town in front of the job board.
Ghosts now hide for 50-100 turns before appearing, and will announce themselves with a sound and notification when they do appear.
Using the keyboard to move into an ally no longer attacks, but will instead swap positions. This can also be used to swap places with summoned creatures.
Added "Riposte" ability to Chivalry (more chivalry abilities to come soon).
Added new trait "Reach" for melee creatures with 2-range, which is displayed instead of the "Ranged" trait.
Music is now automatically muted when the game window loses focus.
Main Menu: add 2 new animations to the cycle: world generation with regions; new maze map generation.
Improved tooltip placement, to ensure tooltips check alternative placements when they would go offscreen.
"Momentum Shift" ability - reduced focus point cost from 3 to 2 points.
Disable option "screen tinting" by default.
Increase chance of spirit fire to frostbite by 1%.
Frostbite now gives 10% Frostbite Resist and Burn 10% Burn Resist, to help prevent too many of the same wound from unfairly stacking.
Sort perk types to match the right-hand side order in character creation.
Bug Fixes
Fixed a crash that was occurring when traps were targeted with an ability.
Fixed an issue where Crimson Guards had more armor than intended.
Fixed your own summoned animals giving experience points upon death.
Fixed unable to rent rooms at hamlets.
Fixed abilities "Speedy Escape" and "Duelist Advance" not applying buffs as intended.
Ensured that all creatures, not just the player, are frightened by ghosts.
Spells "Calming Touch", "Renew", and "Surge of Replenishment" no longer cause friendly or neutral enemies to aggro; reputation is not lost when using friendly spells in town.
Fixed "Build Fire" ability rewarding Survival XP even if the fire failed to place.
Fixed "This item requires a workbench to salvage" warning appearing when salvaging items that shouldn't require a workbench.
Fixed status effect icon art not centering correctly for consumed items.
Added missing icon for Crimson Guard debilitation debuff.
Fixed ability "Blazing Bolts" giving the incorrect buff.
Fixed "Confidential Matter" quest bug, where dialog would get stuck in the conversation with no way to continue.
Fixed Gremlin Chief death sometimes not triggering quest completion.
Fixed ability yellow highlight doesnt take into account required abilities (for example, tough as nails).
Fixed overhead text in some cases not appearing.
More fixes to ensure dream continue button is always fits on the page (even if it has cover up text).
July 5, 2023
Patch Notes - v0.5.0b
---
Bug Fixes
Resolved a bug that caused severe lag for certain players. This change involved an update to screen rendering strategy. Our testing shows this improvement should benefit most players, not just those who were previously facing lag.
Fixed Gremlin Trapmaster placing excessive traps and sometimes placing traps on top of each other.
Fixed option "World Scaling" causing in-world objects to become misaligned. World Scaling should now work as expected and can be set at any time (though it does still require a restart).
Fixed able to remove Duudahl's mark using a first aid kit.
Fixed escape key doesnt close option or other windows when used from the main menu.
Other Changes
Added a new soundtrack (somewhere in the new Gremlin Terror quest).
Reduced ability "Vengeful Defiance" focus point cost from 1 to 2.
Increased Burn Chance of Gremlin Experimenter potion throw ability.
July 7, 2023
Patch Notes - v0.5.0c
---
Bug Fixes
Fixed game crash caused by failed interactions with certain status effects.
Fixed bug causing Vile Gremlin to occupy same tiles as other creatures.
Fixed an issue where items could become invisible and unresponsive after reaching 100% travel weariness due to improper handling of the alternate swap; items will now unequip correctly in all circumstances.
July 11, 2023
Patch Notes - v0.5.0d
---
Bug Fixes
Fixed Chivalry abilities "Shield Bash" and "Shield Deflection" missing from the chivalry tree. They were inadvertently removed due to an upcoming rebalance, which will shift these abilities to a new skill. This was not intended for this version.
Fixed a bug where the "Corruption" status effect, intended to apply only on Grimjaw's Fortress's bottom floor, would persist indefinitely.

As an extra measure, we've added a new console command "clear effectsall" which enforces the removal of all status effects, including the hidden ones. It can be handy in situations where a status effect gets stuck.

Fixed "War Plans Quest" wrongly directing players to previously cleared locations.
Fixed an issue with the "War Plans Quest" where the War Plans failed to place in dungeons. Please note, this fix only applies to newly generated dungeons. Already visited dungeons, unfortunately, cannot be adjusted.
Fixed skin cream (blight cure) not appearing in medicine shops. Additionally, we've included a chance for it to appear in variety stores and general stores. Note: already generated shops won't have this item until their next restock.
Fixed bloody Knuckles (Unarmed ability) attack speed not highlighted correctly in the upgrade tooltip.
Other Changes
Reduced medicine prices: splint from 20 to 15, bandage from 15 to 12, Soothing Balm from 35 to 27, Antidote from 25 to 18, Long-lasting Antidote from 55 to 35, Thawing Ointment from 38 to 25, Skin Cream from 45 to 35, Shadewood Mixture from 75 to 65, First Aid Kit from 155 to 125, and Healing lotion from 60 to 40.
Updated the description of Feverfew to better match the attributes of the real-life flower.
July 21, 2023
Patch Notes - v0.5.0e
---
Bug Fixes
Fixed an error where over 15 sound effects, including those for Lamassu, Aeternum, and various Temple interactions, were not working due to a file loading typo.
Fixed an issue causing the game to crash when underground blood worms were unable to find a valid tunnel location due to blocked tiles.
Fixed a map generation issue where the Arallu temple was able to be placed on top of another location (requires new game start).
Fixed a bug where the downstairs would sometimes be missing in large gremlin fortresses, including Grimjaw's fortress.
Fixed rooms in gremlin fortresses sometimes not connecting to hallways making them inaccessible.
Fixed abilities Renew, Shield Bash, Summon Brambles, and Toxic Plume requiring crossbow to be loaded if activated while crossbow was equipped.
Fixed reload ability still using up a turn when it failed to activate due to lack of ammo or incorrect ammo type.
Fixed an issue with Gremlin Trapmaster traps blocking other gremlins. Trap Master will now place traps less densely packed; also increased his trap placement cooldown from 10 to 13 turns.
Fixed an issue where the Player's chest inventory did not refresh weight accurately.
Improved handling of situations when attacking a target that is standing on a trap. We hope this will resolve the issue altogether, but as we are still unable to reproduce the problem reliably, we cannot be certain.
Fixed Sprites incorrectly applying the "frightening" status effect.
Fixed farmers unable to trade trading.
Fixed game crash, related to checking for status effects when an existing status effect had no name.
Fixed updated ability hotkeys not displaying the new key on the hotbar icon.
July 22, 2023
Patch Notes - v0.5.0f
---
Bug Fixes
Fixed wisdom not gained when killing mobs.
Fixed crash when returning to main menu.
Fixed issue that occurs when screen is resized at same time as drop down option is selected.
July 22, 2023
Patch Notes - v0.5.0g
---
Bug Fixes
Resolved an issue where the existence of Ghosts in an area led to save file corruption. Regrettably, due to the nature of the issue, existing corrupted save files cannot be repaired. However, we've ensured that this issue will not occur in newly generated dungeons.
Fixed an issue with the music player which would sometimes cause a memory error, causing the client to close without an error log.